Artists, Writers & Artisans Inks Exclusive Distribution Deal with Diamond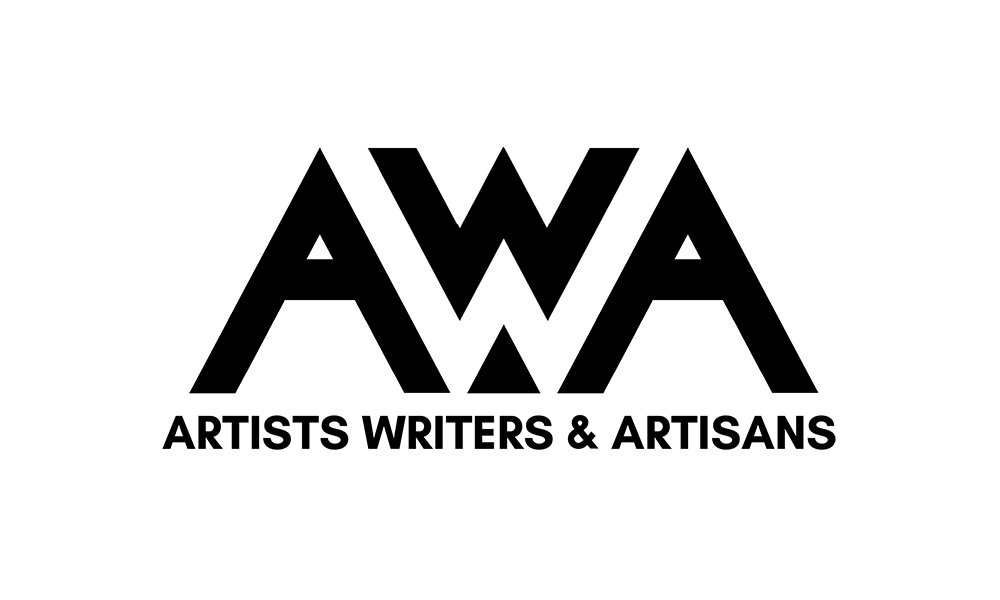 Diamond Comic Distributors, the world's largest distributor of English-language comic books, graphic novels, and pop culture merchandise, is pleased to announce that it has signed a distribution agreement with Artists, Writers & Artisans to exclusively distribute their products to comic book specialty markets worldwide. Diamond was also awarded the rights to exclusively distribute Artists, Writers & Artisans new releases to the North American book market under the banner of Diamond Book Distributors.
Artists, Writers & Artisans, also known as AWA Studios, is an independent publisher crafting new characters, stories, and worlds for a 21st century audience. The company approaches the comic book industry with a new business model, one that focuses on creators and gives them ownership of their work, the company, or even both. Founded by Marvel alumni Axel Alonso and Bill Jemas, along with former CEO of AOL and of Digital Media at News Corp, Jon Miller, AWA Studios aims to give power back to the creators with a genre-blending, sky's-the-limit approach to storytelling.
"Comics aren't a genre of storytelling—they're a medium," said Axel Alonso, Chief Creative Officer of AWA Studios. "A medium that is only as limited as the talent and tastes of the creators making them and the publishers supporting those creators. At AWA Studios, we want to tap their full potential, with stories that span and blend all genres: crime, horror, war, western, science fiction, journalism—and yes—superheroes."
Frank Fochetta, Senior Consultant of Sales & Distribution, added, "Similar to AWA Studios's shared creator culture, we have initiated The AWA Retail Council with comic and book retailers encompassing editorial input, and industry leading financial incentives. Our book content approach is to sell what works with direct retailer say, supporting buys with industry leading discounts and credits. We are offering what we believe to be the best and only fair deal for comic and book retailers by selling you what you want to buy at a price you want to pay. We also provide the opportunity to read all of our stories in full before you make the decision to purchase.
AWA Studios boasts a continuously expanding library of standalone stories and ongoing series that span genres and audiences, offering diverse tales for a broad range of readers. Upcoming trade paperback releases include The Resistance, Year Zero, Archangel 8, Red Border, and Hotell.
"We can't wait to show you more innovative series by top talent and tomorrow's stars that will entertain, challenge, provoke and expand the boundaries of the medium," says Alonso.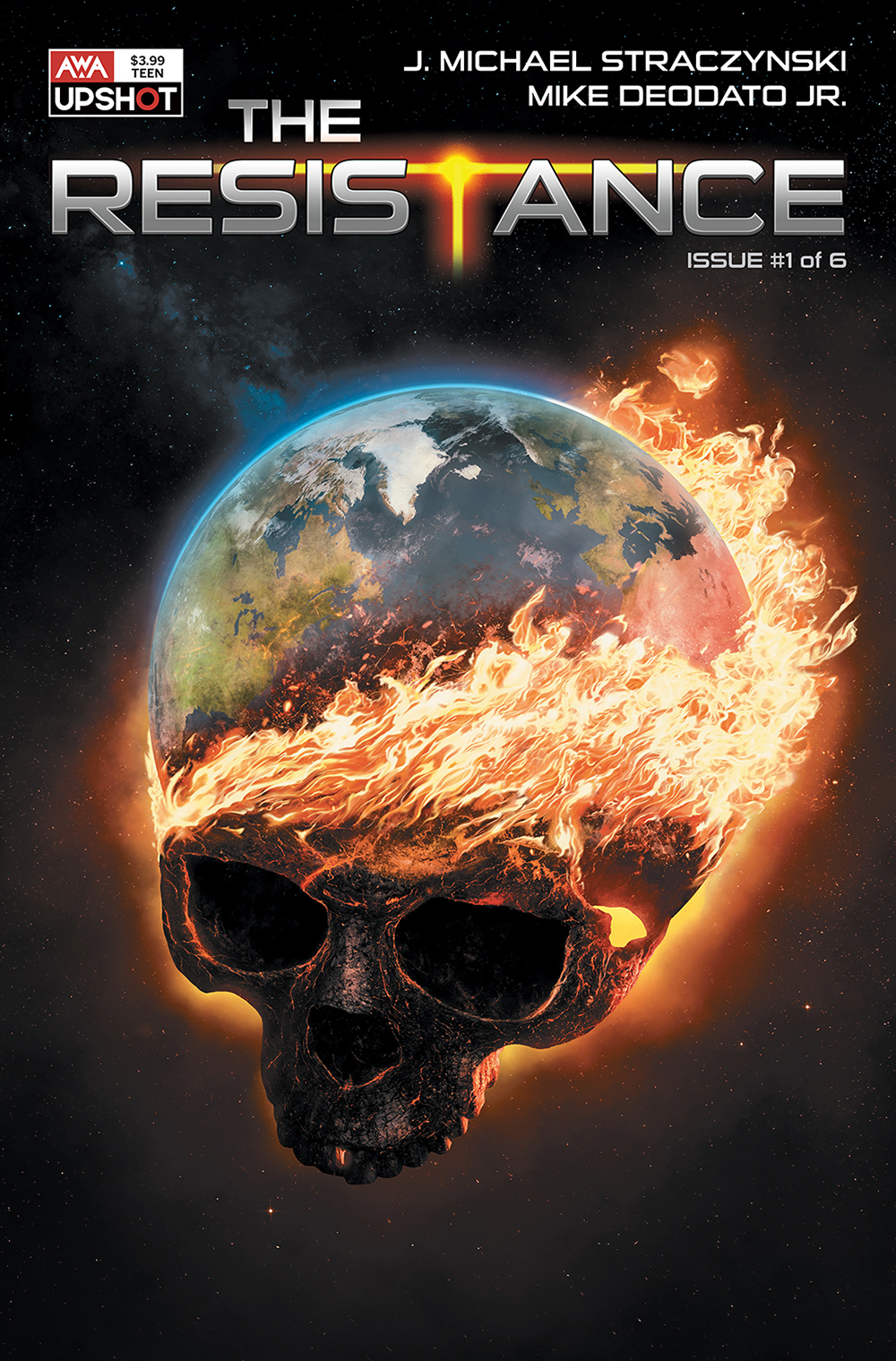 The Resistance
J. Michael Straczynski – creator of Babylon5, co-creator of Sense8, and writer of beloved runs on The Amazing Spider-Man, Thor, and Superman: Earth One – returns to comics, teaming with Mike Deodato Jr. – the blockbuster artist of The Amazing Spider-Man, The Incredible Hulk, and Infinity Wars. Together they plant the flag for a new universe of heroes and villains for the 21st Century. A global disaster leaves hundreds of millions dead in its wake. Shortly after, a few thousand suddenly manifest superhuman powers. Are they harbingers of more perils to come…or Earth's last hope?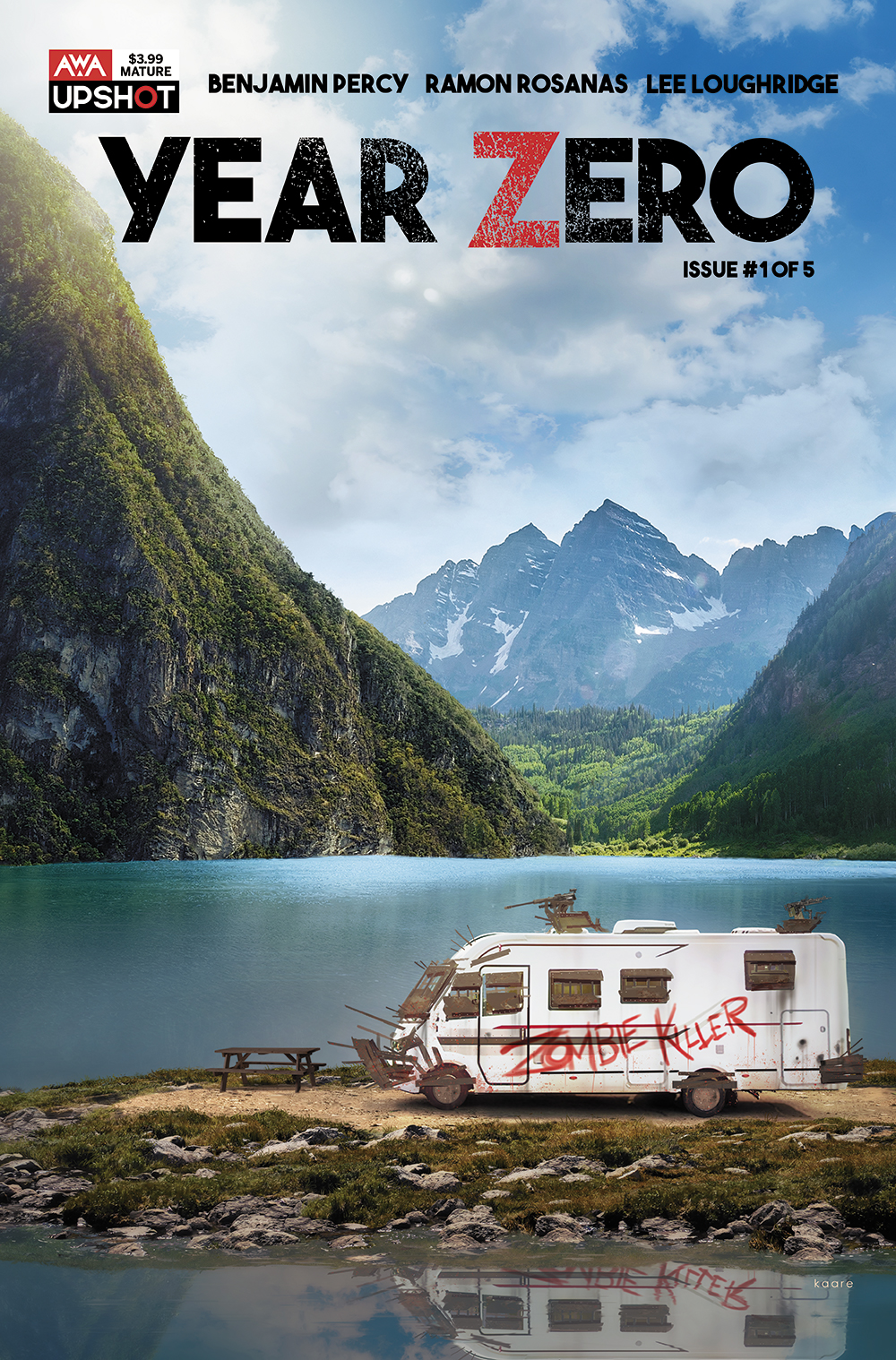 Year Zero
Ben Percy (Wolverine, The Dark Net, Suicide Woods) and Ramon Rosanas (Star Wars: Age of Resistance) team up to present an epic tale that offers a global look at the Zombie Apocalypse. A Japanese hitman, a Mexican street urchin, an Afghan military aide, a Polar research scientist, a midwestern American survivalist – five survivors of a horrific global epidemic who must draw upon their unique skills and deepest instincts to navigate a world of shambling dead. Year Zero wrestles with the weighty moral and theological questions posed by the pandemic and investigates its cause and possible cure.
Archangel 8
Author Michael Moreci (Black Star Renegades, Wasted Space) and artist C.P. Smith (Wolverine Noir) present a world beyond the sight of mortals, where Heaven and Hell wage war for the souls of mankind. Principal among God's legion are seven archangels written about in religious texts for millennia. But there is an eighth archangel, known only from passing allusions in Apocrypha, who operates under a different code. Fighting without God's sanction, he faces the enemy on his own terms, and shows just how bad good can be.
Red Border
Award-winning crime writer Jason Starr (Tough Luck, Twisted City, The Chill) pens the thrilling story of a young Mexican couple on the run brought to life by artist Will Conrad (X-Men, Batman Beyond). The couple narrowly escapes the Juarez Cartel by fleeing across the border into Texas, only to be run down in the desert by the Cartel's most brutal thugs. Rescued by a mysterious local who takes them to the safety of his family's ranch, the couple soon realize their hosts have more than just skeletons in their closet. Trapped in a house of horrors beyond their wildest imagination, the army of assassins on their trail might be the least of their problems.
Hotell
A horror anthology from the twisted mind of John Lees (Sink, Mountainhead) and illustrated by Dalibor Talajić (Deadpool Kills the Marvel Universe, Madaya Mom). You won't find it on any map, but if you happen to be driving down Route 66 in the dead of night and you're truly desperate for shelter, sanctuary or secrecy, you might see a battered sign on the side of the road. The Pierrot Courts Hotel – where the tormented make their last stand with the demons that haunt them…where many check in, but few check out.
"We are excited to begin a partnership with AWA Studios and foresee great market potential for their books," said Diamond Chief Procurement Officer Tim Lenaghan. "Their continued effort to provide top-quality products that are both relevant and relatable is an asset we value, and we're greatly looking forward to working with them to promote and sell their line of books."
***
ABOUT DIAMOND COMIC DISTRIBUTORS (DCD)—Diamond is at the nexus of comics and pop culture. Based in Hunt Valley, MD, DCD is the world's largest distributor of English-language comic books, graphic novels, and related pop-culture merchandise, serving thousands of retailers worldwide. For more information, visit Diamond on the web at www.diamondcomics.com.
ABOUT DIAMOND BOOK DISTRIBUTORS — Diamond Book Distributors (DBD) is a division of Diamond Comic Distributors, Inc., and is dedicated to making a wide selection of its graphic novels and other pop-culture merchandise available to bookstores, libraries, schools, mass merchants and more worldwide. Based in Hunt Valley, MD, our team of professionals is committed to helping DBD's client publishers tell their stories, grow their businesses and reach new customers. We work to provide insight at every stage of the publishing process—from initial concept, to marketing, sales and distribution.
DBD is the home to several world class publishers, including Image Comics, publisher of The Walking Dead, Saga, Monstress, and Spawn; Dynamite Entertainment, publisher of James Bond, Red Sonja, and Vampirella; Valiant Entertainment, publisher of Bloodshot, Ninjak, and X-O Manowar; as well as Gemstone Publishing, Lion Forge Entertainment, Paizo Publishing, and others.
---
© 2020 Diamond Comic Distributors, Inc. All rights reserved. Diamond, the Diamond logo, Diamond Books logo, and PREVIEWS are either registered trademarks or trademarks of Diamond Comic Distributors in the United States and/or other countries. All other trademarks are the property of their respective copyright owners.