Sneak PREVIEWS: A New Chapter Begins for BOOM! Studios' Mech Cadets
May 19, 2023
The June edition of Diamond Comic Distributors' monthly PREVIEWS catalog arrives in comic shops and digitally on May 24th and features comic books, graphic novels, toys, and other pop culture merchandise scheduled to go on sale beginning August 2023.
You can get a look at the catalog now on the PREVIEWSworld website by checking out the site's sections that spotlight the Gems of the Month as well as the full catalog sections for Comics; Graphic Novels; Books; Magazines; Trading Cards; Apparel; Toys, Statues, and Models; Collectibles; and Games.
Front Cover:
BOOM! Studios'
Mech Cadets #1
JUN230401
Back Cover:
Image Comics'
The Sacrificers #1
JUN230009
ON OUR FRONT COVER: With a Netflix animated series soon to debut, Greg Pak and Takeshi Miyazawa's Mech Cadets (JUN230402) returns with a new series from BOOM! Studios.
ON OUR FLIPSIDE COVER: In a world where five families sacrifice their children for the sake of utopia, an unloved child and a rebel will tear their society apart in Rick Remender, Max Fiumara, and Dave McCaig's new Image Comics series, The Sacrificers (JUN230010).
ON OUR CATALOG SPINE: Robotech returns to Titan Comics with a brand-new series, Robotech: Rick Hunter (JUN231180), from Brandon Easton and Simone Ragazzoni.
ON OUR ORDER FORM COVER: Super spy Scarlett Carver returns in Des Taylor's new Scarlett Couture series from Titan Comics, Scarlett Couture: The Munich File (JUN231207).
The June PREVIEWS Includes: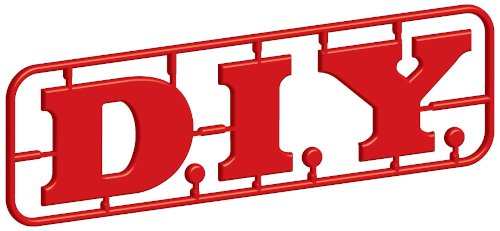 D.I.Y. Month: Whether you're writing or drawing the next hit comic book, learning a new language, puzzling your way through a few thousand jigsaw pieces, or building an awesome Japanese robot model, PREVIEWS' D.I.Y. Month will give you the tools you need to be a successful creator. Look for the DIY logo through June's catalog and get creating!
Gems of the Month: June's PREVIEWS Gems of the Month include:
· BOOM! Studios' Mech Cadets #1 (JUN230401) and Mighty Morphin Power Rangers #111 (JUN230409)
· Dynamite Entertainment's Disney Villains: Hades #1 (JUN230639) and Fire and Ice #1 (JUN230522)
· Image Comics' Cull #1 (JUN230033), The Sacrificers #1 (JUN230009), and The Schlub #1 (JUN230026)
· Marvel Comics' Realm of X #1 (JUN230915)
Deluxe Publishers: Among the Featured items from the Deluxe Publishers this month:
· ABLAZE Publishing' Osamu Tezuka: One Hundred Tales GN (JUN231266) and Saint Seiya: Knights of the Zodiac: Time Odyssey (JUN231240)
· Massive Publishing: The Plot Holes #1 (JUN231292)
· Opus Comics' Evanescence: Echoes from the Void TP (JUN231275) and Frank Frazetta' Dawn Attack Volume 1 TP (JUN231276)
· Titan Comics' Quentin by Tarantino TP (JUN231199)
Deluxe Publishers: Massive Publishing, the new publisher behind Alpha Betas, Astrobots, The Exiled, and more, joins Diamond's Deluxe Publisher program. Launching the new metafictional fantasy from Sean Gordon Murphy (Batman: White Knight) this month, this new and innovative publisher can now be found in the Deluxe Publishers section.
CatBUZZ: PREVIEWS takes a look at the upcoming projects that you will be reading this summer and beyond. Utopia comes at a horrific cost in Image Comics's The Sacrificers (JUN230009) from Rick Remember, Max Fiumara, and Dave McCaig. Plus, Dynamite Entertainment returns to the fantastical world created by Frank Frazetta, Ralph Bakshi, Roy Thomas, and Gerry Conway in Fire and Ice (JUN230524); Marjorie Liu and Sana Takeda's graphic novel series continues with the PREVIEWS exclusive edition of The Night Eaters Book 2: Her Little Reapers (JUN231506); and TwoMorrows explores the history of pioneering direct market publisher Pacific Comics in Pacific Comics Companion (JUN232171). Fans will have these and many other products to look forward to in July and the months to come.
CatTOYS: On the catalog's flip side, PREVIEWS looks at some upcoming toy projects that will have fans excited this summer and beyond. Based on Kevin Eastman's best-selling comic for IDW Publishing, Diamond Select Toys enters the Matrix with a new line of collectibles, beginning with Hugo Weaving's Agent Smith for the The Mastrix Gallery: Agent Smith PVC Diorama (JUN232493). Plus, Funko brings Turtles fans the PREVIEWS Exclusive Vinyl Soda: Teenage Mutant Ninja Turtles: The Last Ronin Vinyl Figure (JUN232507); The Loyal Subjects asks you to bask in the Black Panther's glow with the Marvel: Black Panther Vibranium Glow Suit Superama Diorama (FEB229261); and more. Look for these and other exiting toys in your local comic shop this summer and beyond.
In the Editor's Note: PREVIEWS editor Marty Grosser reflects on his Free Comic Book Day experience and the shops he visited as this issue was going to press, as well as looks forward to this summer's San Diego Comic-Con.
Indie Edge: Sean Gordon Murphy, the writer and artist who rose to acclaim on projects such as Joe the Barbarian and Chrononauts and found super-stardom on Batman: White Knight, talks to PREVIEWS about his career, his career and how he views his own work, his upcoming projects, including Zorro, and his upcoming fantasy from Massive, The Plot Holes (JUN231293).
Plus: So much more!
All this awaits you in the June edition of PREVIEWS, which goes on sale at your local comic shop or specialty store on Wednesday, May 24th in print at your local comic shop or specialty store at its regular cover price of $4.99 or digitally at PREVIEWSworld.com/digital!